Tips on completing the Nationals registration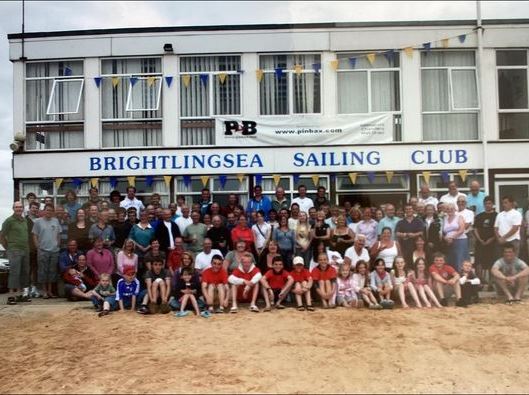 The entry fee for this year's Nationals goes up on 2nd May and there's just 7 weeks to to until the event starts! Remember to get your entry in ASAP via the club website.
There are a few quirks to entering online, so here are a few notes if anyone gets confused.
The system used by BSC is intended for club members and visitors who may do events year after year. As a result, some of the fields in the entry form may seem odd if this is the first time you've used the system. If you did last year's BSC open and entered online, then entering the Nationals will be a breeze as the majority of your details will already be filled in!
Go to the online entry page: https://www.sailbrightlingsea.com/event/667669. If this is the first time you've used the BSC online entry, you'll need to create an account – click the link to do that and it's pretty simple to do.
Once you've created an account, you can start completing the entry form.
Select the correct entry category for you: Standard, U26 helm; U26 crew; Helm & crew both U26; or Classic (see below). This takes you to the entry form:
You'll see a 'Which boat' pull down which is either '---------' or 'Define new boat' – select 'Define new boat'. Fireball is a selectable option in the Model pull-down further down the screen. If you were already registered in the system, it would show you the boats you had already put in and you could just pick one of them.
In the Select crew section, you get options of '---------' or 'search/create'. Again, this so if you were already registered from a previous event, you can either select the same crew as last time or add the crew you're sailing with this year.
When you've completed all the fields and submit, you get taken back to the entry page. There's a bright green banner at the top of the page which has a button to click to take you to your basket. If you want to add payment for camping, just scroll down the page and add that before checking out.
You can pay by credit card on the secure system. Once you've paid, you'll be sent a confirmation email. Check your Junk folder if you don't receive one.
The online entry page of the website gets updated manually so don't panic if your name doesn't appear immediately.
Remember, both helm & crew must be full members of UKFA to compete in the Nationals.