Gul Sponsor Blackwater SC Golden Dolphin Open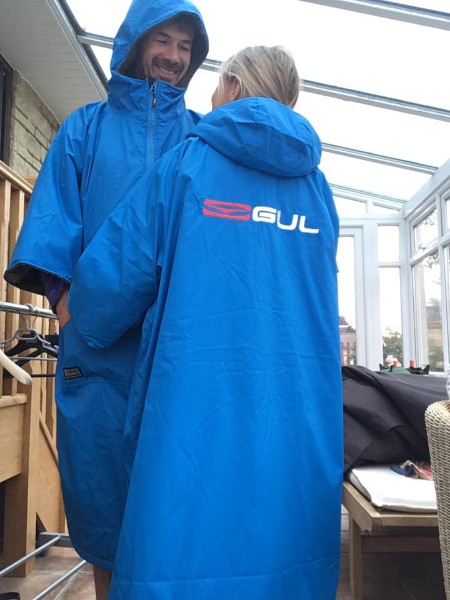 This weekend it's the Golden Dolphin at Blackwater Sailing Club sponsored by Gul. Gul is providing vouchers for the Gold, Silver and Bronze fleets to spend on Gul goodies!!! There will also be spot prizes of the Gul Evorobe (seen modeled by your Chairman who has worn hers loads in the last year!).
Note, to qualify for the Gul vouchers and spot prizes you need you be a member of the UKFA. Details of how to join are on the Fireball website.
The weather is going to be glorious and if you get the east coast sea breeze, you'll be in for a weekend of fantastic sailing! Camping will be available on site.
There are 3 races scheduled for Saturday 12th June, 2 races scheduled for Sunday 13th June.
The entry fee for the event is £25 per boat, which can be paid in advance via BACS, or on the day via cash, cheque or card.
It would really help Blackwater SC if you could register online on the Blackwater SC website before the event: https://www.blackwatersailingclub.org.uk/event-4170294