UKGlobal negotiates improved 2021 renewal terms for the UKFA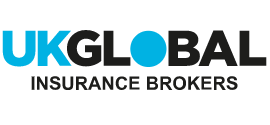 The 2021 renewal terms have been negotiated on behalf of the UKFA with the following key points:
A reduction in the premium rates by 5%, subject to no claims in the expiring period.
Removal of the co-insurance clause.
A standard £250 excess to be applied to all policies.
A scale of policy excess reduction will be applied depending on number of years continuous insurance with Haven Knox-Johnston/MS Amlin. The reductions applicable are as outlined below:
| | |
| --- | --- |
| Continuous Years Insured | Policy Excess Reduction |
| 1 | 10% |
| 2 | 20% |
| 3 | 30% |
| 4 | 40% |
| 5+ | 50% |
The No Claims Bonus (NCB) will become protected automatically once 5 years NCB is reached. NB. It will still be possible to protect the NCB prior to 5 years having been achieved subject to the payment of an additional premium of 5% of the gross premium.
A Small Craft Hire benefit is to be added to the policy. This includes cover for the hire of a vessel for racing use if the insureds' vessel is damaged and a claim has been made. This would be paid instead of the racing fee i.e. either/or.
A multi-craft discount of 10% remains.
The 2021 Brochure is here.
If you have any questions, please contact the following at UKGlobal:
Jerry Dungate [email protected] 01883 333512
Fiona Lavery [email protected] 01252 734539