2020 Fireball Nationals is back on!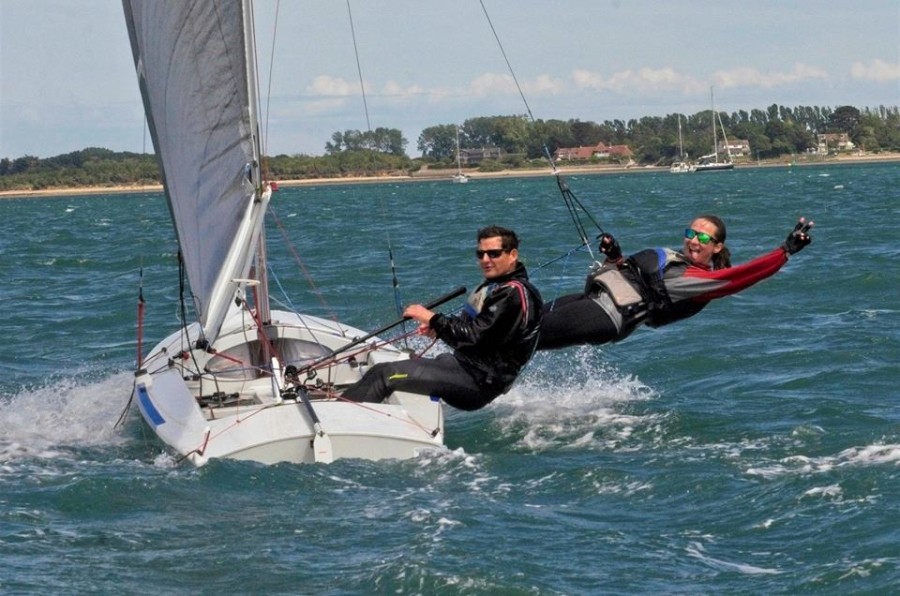 After the difficult decision to cancel the Nationals in July and the unavailability to book a later date in 2020 with WPNSA we thought we would be without a Nationals this year.
We're now really pleased to announce that we have managed to secure a new venue and dates to hold our Nationals which will be at Hayling Island Sailing Club from 1st-4th October. This will be a joint Nationals with the 505 class who have already secured the dates with HISC. HISC and the 505s have welcomed the idea of sharing a joint Nationals and we would like to thank everyone for making this opportunity possible under these challenging times. This is of course subject to COVID-19 restrictions being relaxed to allow double handed sailing.
We hope this will make for a thoroughly enjoyable and memorable event.
Further details will be available in due course.
Photo © Simon Benson – Fireball sailing at HISC 14/06/20.