Gareth Taylor 1960 – 2020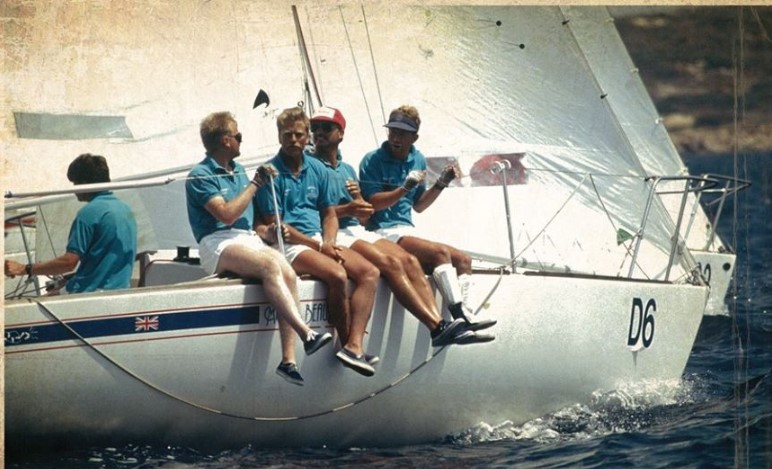 Gareth Taylor, Fireball National Champion crew at the 1988 Nationals at Mayflower Sailing Club, has sadly passed away. Gareth, from West Riding SC, won the championships crewing for Paul Bedall in 13207, "Crusan Downunder". In that year they also won the South West Area Championships at CVLSC, and a couple of other Open Meetings.
Gareth has been described as a livewire, flamboyant, one of the lads, but a talented sailor. He will be sadly missed.
Photo of Gareth sailing with Ian Pinnell, Dave Walker, Andy Service and Phil Smithies at J 24 Europeans, Sardinia.