Happy New Year!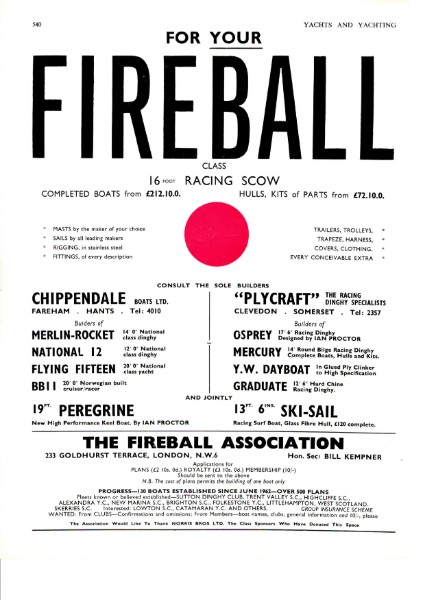 Happy New Year!
If your New Year's resolutions include upgrading your Fireball or, indeed, joining the class there are plenty of great boats available at prices to suit all pockets. Don't delay though - at least five boats changed hands in the run-up to Christmas!
The advert pictured comes from an early 1963 edition of Yachts & Yachting. There was a time when Y&Y was the place to buy and sell boats but, in this digital age, make the UKFA's Fireball Dinghy Centre Facebook page your first port of call if you're looking to see which Fireballs are on the market. It is also worth keeping an eye on Apollo Duck and, of course, the UKFA website.
If you can't find what you're looking for don't despair! Get in touch with UKFA - we often know of boats that are available but are 'off market'.
Have a great Fireballing 2019!