Matt Burge and Dan Schieber take Worlds title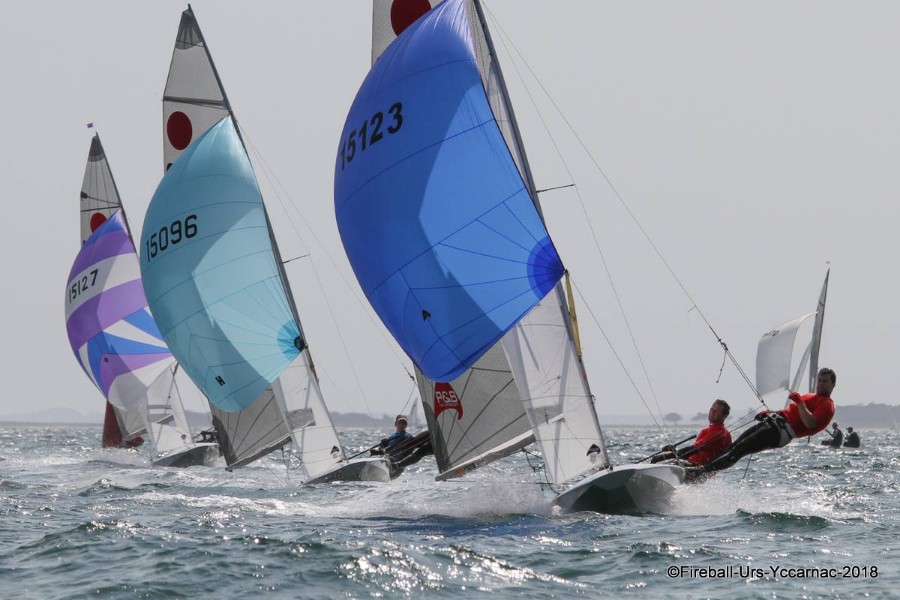 Congratulations to Matt Burge & Dan Schieber who have won the 2018 Gul Fireball World Championship!
Only one race was sailed today and it seems the pack was shuffled again! Realistically, the title was between Matt & Dan and Penny & Russ Clark but while Matt & Dan posted a 4th Penny & Russ scored a 13th - their worst result of the week and their only one outside the top 10. No doubt there's a story to emerge but we'll have to wait for a race report to be posted in due course.
Today's race was won by Heather Macfarlane & Chris Payne of Australia with David Sayce & Nick Rees second and Martyn & Daniel Lewis third. Of the other week-long front runners, Tom Gillard & Geoff Edwards were DNF and Ian Dobson & Richard Wagstaff UFD.
Overall results:
1st 17 pts 15123 Matt Burge & Dan Schieber
2nd 20 pts 15096 Penny & Russ Clark
3rd 30 pts 15127 Tom Gillard & Geoff Edwards
4th 41 pts 15141 Ian Dobson & Richard Wagstaff
5th 61 pts 15122 Dave Hall & Paul Constable
6th 63 pts David Sayce & Nick Rees
Full results may be found at :2018 Gul Fireball World Championship overall results