Worlds standings after 8 races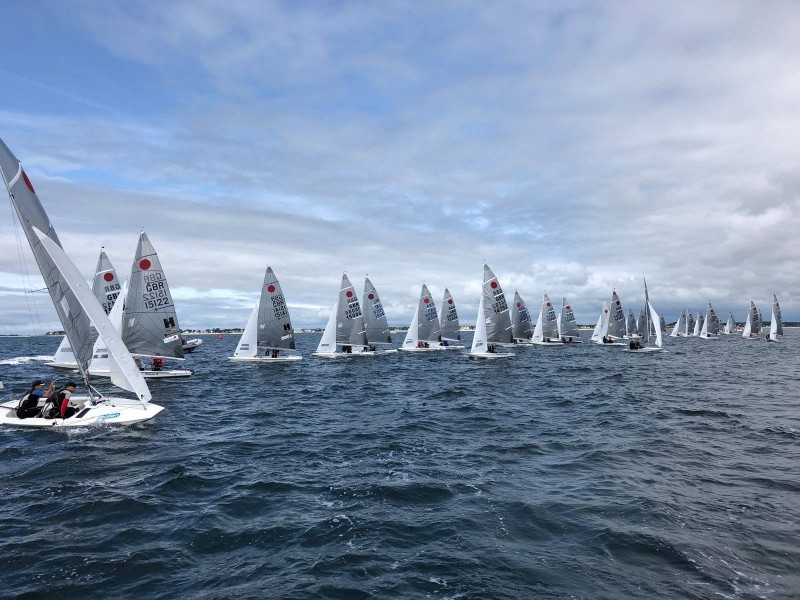 Three races were held today after an initial postponement and it seems that most of the leading teams picked up a result they would rather not have done. Draw your own conclusions!
The new leaders are Matt Burge & Dan Schieber but even they, this most consistent of pairings to date, scored a 28 in the first race which they immediately discarded. In second place overall - and the only team to have been placed in the top 10 in every race - are Penny & Russ Clark who are presently discarding a 7th! Tom Gillard & Geoff Edwards had a great day scoring 1, 1, 5 to lift them to 3rd overall while the series leaders at the half way stage, Ian Dobson & Richard Wagstaff dropped to 4th overall after placing 20, 2, DNF (must be a story there!).
With two races to go it's looking like a shoot-out between Matt & Dan and Penny & Russ with Tom and Geoff in with an outside chance.
Full results may be found at: https://www.yccarnac.com/fireball-world-champioship-2018-gul-results.html