Worlds standings after 5 races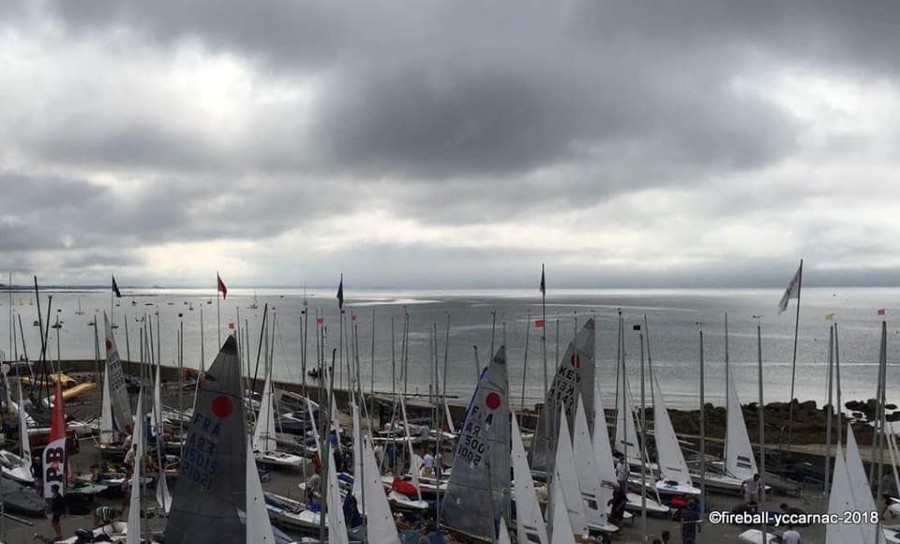 Just one race at Carnac today and, by the two accounts I've seen, a very frustrating affair after a long time spent on the water.
The results sheets suggests the pack was well and truly shuffled with many front runners picking up higher scores than they might otherwise have expected. On the other hand, some boats further back in the fleet enjoyed high placings: the FI Commodore, Christina Haerdi-Landerer picked up a 5th after a string of results ranging from 37-49.
Superficially, nothing has changed at the top of the standings as a number of teams are discarding today's result. Look a little closer, though, and we see today's race winners Matt Burge and Dan Schieber still in third place overall but after discarding a 3rd - which could come in very handy as the second half of the week unfolds.
Current overall:
1st Ian Dobson & Richard Wagstaff
2nd Penny & Russ Clark
3rd Matt Burge & Dan Schieber
4th Tom Gillard & Geoff Edwards
Full results may be found at: Carnac results after 5 races