McLaughlin Southworth Trophy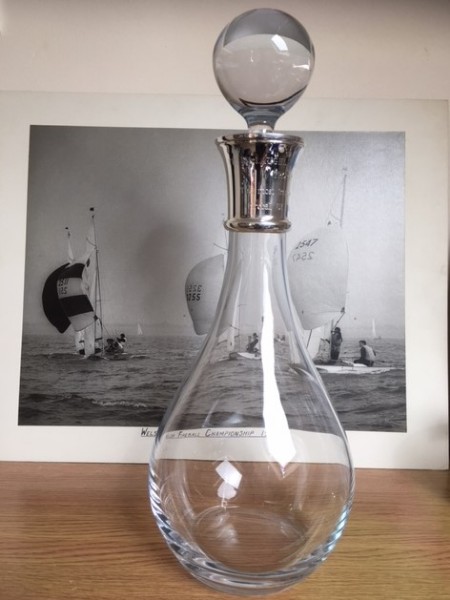 Just three weeks or so until the 2018 Nationals at Penzance and here's a sneak preview of the magnificent new 'Mclaughlin Southworth Trophy' to be awarded to the most improved team (replacing the long-lost Brixham Trophy) very kindly donated by Chris McLaughlin.
Ian Southworth and Chris McLaughlin finished 2nd overall at the 1984 Nationals having just stepped into a Fireball for the first time.
In donating the trophy, Chris said "Its a great class and we both loved that one time sailing. I realised this week that Andy B , Ian S and myself were all recovering from not getting selected for the Los Angeles Olympics slot a few weeks before in Weymouth. We were all pretty focused.....".
Something of an understatement!