New National Championship trophies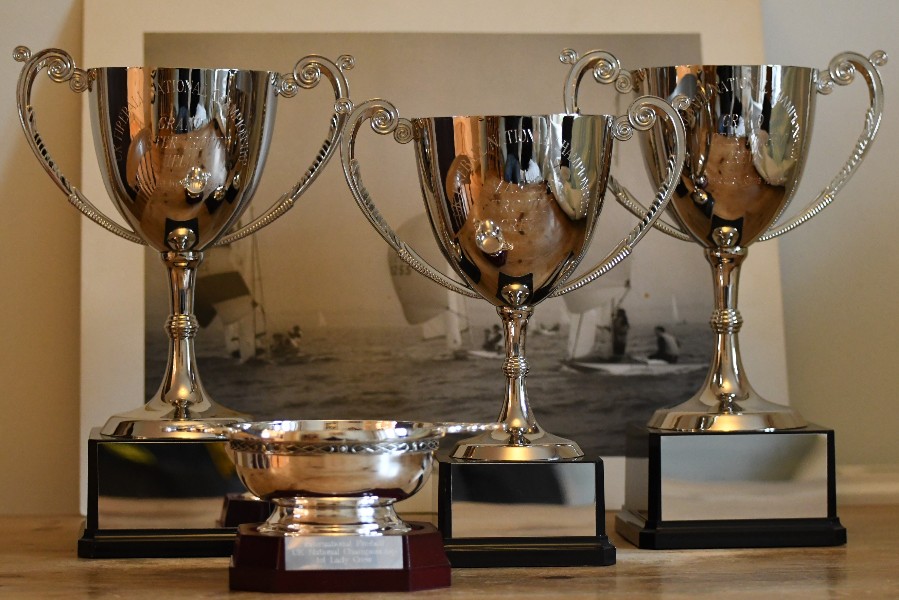 As most of you will be aware, the UKFA has made a determined – and successful - effort to locate and recover missing Fireball trophies. As I write six have been found including some we didn't know about in the first place!
What this means is that for the first time in a decade or more we will have a full complement of trophies to present at this year's Nationals (presuming, of course, last year's winners bring their trophies back....).
All this activity sparked a review of the trophy schedule and, as a consequence, a few obvious gaps in awards became apparent. For instance, we award a trophy for first lady helm but not first lady crew. We award the 'Wheelchair' trophy to the highest-placed helm over 50 years old but there is no equivalent for the crew. Other classes go further and recognise that people are sailing for longer than ever before and award trophies for those over 60 years old.
For these reasons four new permanent trophies have been acquired and will be awarded for the first time at Penzance. Pictured below are (left to right) the Grandmaster Helm Trophy (60 years +), Master Crew Trophy (50-60 years old), Grandmaster Crew Trophy (60 years +) and, at the front, 1st Lady Crew Trophy. See the NOR for precise age definitions (we have also dropped the 'Wheelchair' reference; that trophy will now be referred to as 'Master Helm').
Finally, we will be presenting the Toby Hamer Memorial Trophy which is currently being worked on by Dave Dobrijevic of Dynamic Sails where Toby learned the art of sail-making. A photo of this award, to be presented to a youngster or a youth team who has sailed in the championship with the enthusiasm, spirit and general joie de vivre we all associated with Toby, will be published in due course.