For Sale
It is free to place a classified advertisment for UKFA members. However you must login or register first before you can submit your advert.
Fireball 15099
Price:
GBP7500
Fireball 15099 Excellent condition fireball: Winder hull launched May 2013 with M7 mast (new 2018) Combi trailer Top and bottom covers Winder rudder Sayce/Rees pole system Almost exclusively club raced at HISC All ropes new in 2018 Sails: all in great condition Main; North T10 first used May 2018 and in great condition Jib; 1 north jib with use since Apr this year ; plus 1 used but good condition Spin; 1 North Spi in use since Apr 19 New spin bags 2018 Based at Hayling £7500
[email protected]
07758 232134
Contact: Mr Simon Kings
Email
Posted: 01/10/2019 | Expires: 21/01/2020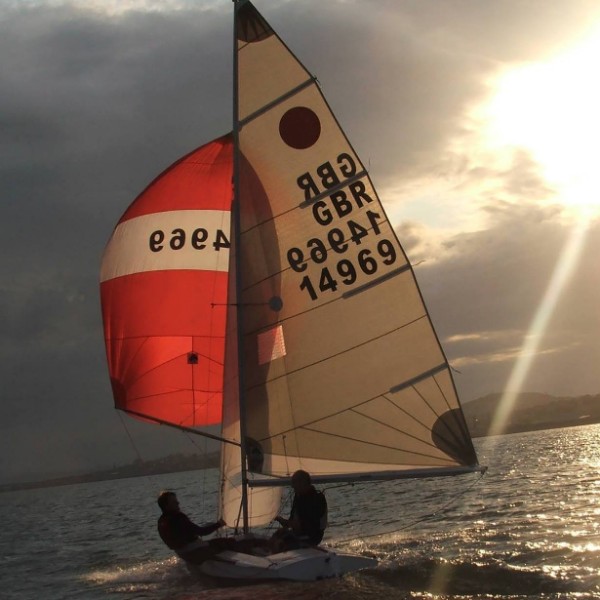 Winder Fireball 14969
Price:
GBP5000.00
Winder Fireball 14969 Price: GBP£5000 Lightly Used all White Winder Fireball in superb condition. Selden Spars, Kevlar Pole, Top and Bottom Covers, Large Wheel Combi Trailer. This boat was new for 2008 Worlds and has been rarely used ever since. Over last 5 years, sailed probably 20 times. Can assist with delivery. Priced to sell..
Contact: PETER Hay
Email
Posted: 21/08/2019 | Expires: 11/12/2019
Fireball 15122
Price:
GBP7200
Weathermark hull built in 2015, with Superstar M7 mast and two suits of Hyde sails. We reroped and regripped the boat for the nationals 2019 (8th), and haven't used it since. The boat is in Guildford, and is available with a serviceable/scruffy trailer for free if you need.
Contact: Ian Martin
Tel (m): 07818402273
Email
Posted: 15/10/2019 | Expires: 12/11/2019
Selden Cumulus Mast
Price:
GBP490
Selden Cumulus Mast for Sail Fulling rigged with all running rigging and complete Trapeze Wires and Adjusters. Mast just needs to be put into a Boat and is ready to go. Spare Mast so no longer needed as Boat being sold.
Contact: Vincent Horey
Email
Posted: 10/10/2019 | Expires: 07/11/2019
Various P&B Sails
Price:
GBPVarious
Ben Shulz has some P&B sails for sale, from his UK boat so are at P & B in Northampton and payment will be made to P & B. 1. One P & B flat jib used in South Africa Worlds £70. 2. One North Kite used 5 times in South Africa £350 3. One Airex P & B spinnaker used 5 times in Canada £300. Contact Ben via email above or Dave Wade @ P&B.
Contact: Ben Shulz
Email
Posted: 04/10/2019 | Expires: 01/11/2019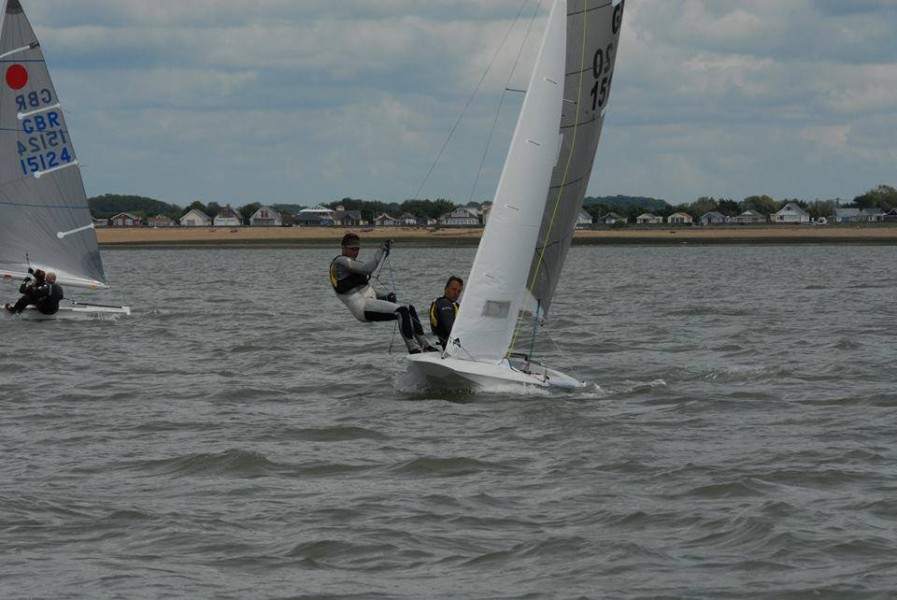 Fireball GBR15120
Price:
GBP9400
Fireball GBR 15120 Winder Hull and Foils Selden Spars, P&B Sails, Light weight but stiff Kevlar Pole. Ex Allen Works Boat so no expense spared in the fit out, Boat has only been used 8 times since new. P&B Covers, Winder Combi. Trailer. Very Fast Boat 6th at UK World Champs. and Nationals. 5th 2019 Nationals. Full tuning guide and days coaching included in the price which has been reduced to Sell Boat.
Contact: Vincent Horey
Email
Posted: 25/09/2019 | Expires: 23/10/2019
Scam Warning
Please note we have recently had several reports of fraudulent attempts to purchase Fireballs. This normally involves initial contact which looks genuine followed by an offer to purchase via a shipping company. The purchaser seems happy to collect your boat having not actually seen it. Payment is offered by bankers draft. Needless to say once the boat is sent the draft will bounce! Avoid!
Once your item is sold, please delete the advert by logging onto the site & selecting your advert. An option to mark as sold will be presented to you. Many thanks.
It is free to place a classified advertisement. However you must login or register first before you can submit your advert.