Open Meeting/Championship UKFA Membership Requirements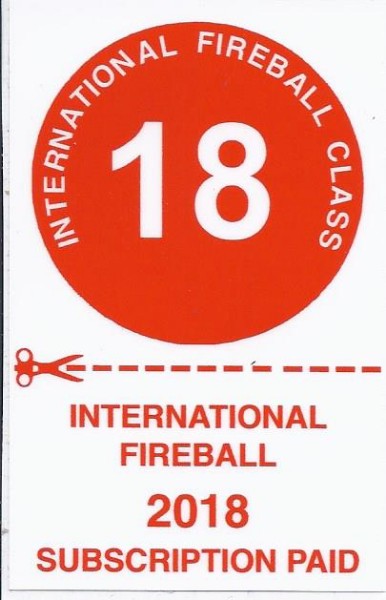 Attention all open meeting and championship entrants!
Did you attend the recent Chew Valley SC Open? Do you plan to enter any of the scheduled open meetings at Blackwater SC, Brightlingsea SC, Hayling Island SC or Staunton Harold SC? Will you be sailing at the Nationals or the Inlands?
If the answer to any of these questions is 'yes' then please read on!
Following the Chew open meeting it is clear that some competitors are not aware of UKFA membership requirements or have forgotten to renew their membership. We will contact each of the Chew entrants who are not association members individually but, in the meantime, wish to remind everyone of membership requirements to prevent further difficulties arising as the season unfolds.
Who needs to be a UKFA member?
Details may be found on the UKFA website (Events, Membership Requirements tabs) but, for the purposes of this note, the answer is both helm and crew and in instances where a borrowed boat is being sailed the boat's owner must also be a member.
There is a slight variation for Golden Dolphin events where host club sailors are exempt from membership providing the boat's owner is a member. In practice this usually means that either the helm or the crew (being the boat owner) needs to be a member unless a borrowed boat is involved.
Action to be taken
Please ensure you have joined the association before turning up at a Golden Dolphin event or a championship. Note: Nationals entrants are required to be UKFA members at the point they submit their entry form.
If you sailed at Chew you may join UKFA retrospectively provided your application is submitted, and 2018 subscription paid, by Friday 20th April 2018 (being a week before the Blackwater Golden Dolphin event).
If you have already entered the Nationals but overlooked the membership requirement please rectify the situation without delay.
How to join UKFA
Please visit the UKFA website (Membership section and tab) and join online paying by direct debit via GoCardless. This is a very easy way to join the association and means you do not have to remember subsequent renewals. Introducing GoCardless has proved to be incredibly successful such that the overwhelming majority of members pay their annual subscription this way. Should any issues arise please contact Ian Castle, UKFA Treasurer (UKFA Website: Contact, Committee tabs).
Distribution of Gul prizes arising from the 2018 Gul Golden Dolphin series
As you know, Gul are kindly sponsoring the 2018 and 2019 Golden Dolphin series and the National championships for both years.
The prizes donated for the 2018 Golden Dolphin series are very generous: vouchers for 1st-3rd finishers (helm and crew) in the Gold, Silver and Bronze fleets and merit awards for selected competitors in the Silver and Bronze fleets. In addition, there are substantial prizes for the overall series 1st, 2nd and 3rd positions for the silver and bronze fleets. Finally, we will raffle a weekend away at the Watergate Bay Hotel (plus surf lesson and dinner at the Beach Hut).
Prizes will only be awarded to winning helms and crews when both helm and crew (and boat owner if applicable) have complied with UKFA membership requirements.
Vouchers for the Chew open meeting will be sent out shortly to fully-compliant winning teams but otherwise will be held back until both helm and crew have become UKFA members (within the grace period above).
Golden Dolphin Series results
Those teams who do not comply with UKFA membership requirements will have their results expunged from the Golden Dolphin series.
Your co-operation will be greatly appreciated.
Thank you for your support of the UK Fireball Association